sadly, I don't have the time like I used to in order to keep maintaining quickposes. I have removed all uneccesary features including streaks. It was a source of a lot of stability and technical complications. It has been replaced by a simple 60m/day xp limit for all users. Certificate requirements have gone slightly up because of this extra xp allowance.
I will be focusing only on the stability of the website, quality of the library and desktop/mobile version going forward. All emails regarding streaks will be ignored.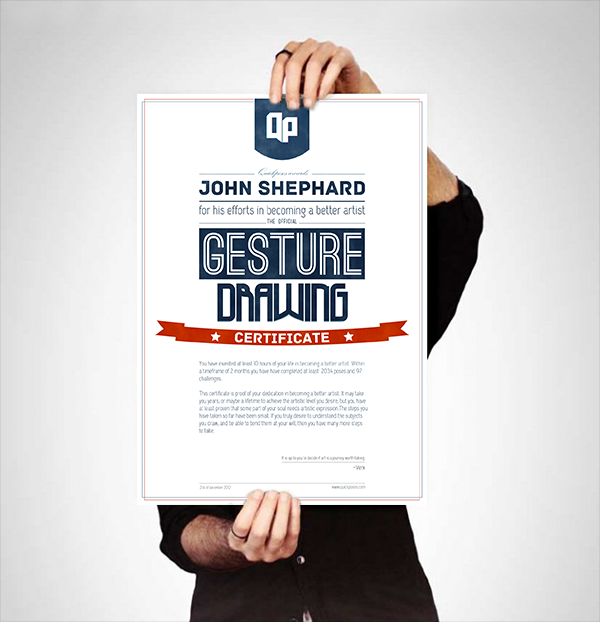 The idea is simple:
Input your email in the input box on the practice pages, or register an account, so I can keep track of the time you spend drawing. When you reach the required amount of time you will be awarded a Quickposes Certificate.
You will need to practice many hours to achieve each certificate, but if you make it a daily habit it becomes very manageable.
Beginner (20 hours)
60 mins / day - 20 days
30 mins / day - 40 days
Improver (50 hours)
60 mins / day - 50 days
30 mins / day - 100 days
Intermediate (100 hours)
60 mins / day - 100 days
30 mins / day - 200 days
Advanced (200 hours)
60 mins / day - 200 days
30 mins / day - 400 days
Expert (500 hours)
60 mins / day - 500 days
30 mins / day - 1000 days
Master (1000 hours)
60 mins / day - 1000 days
30 mins / day - 2000 days