Artist Feature: Mickael Lelièvre
29 / 09 / 2018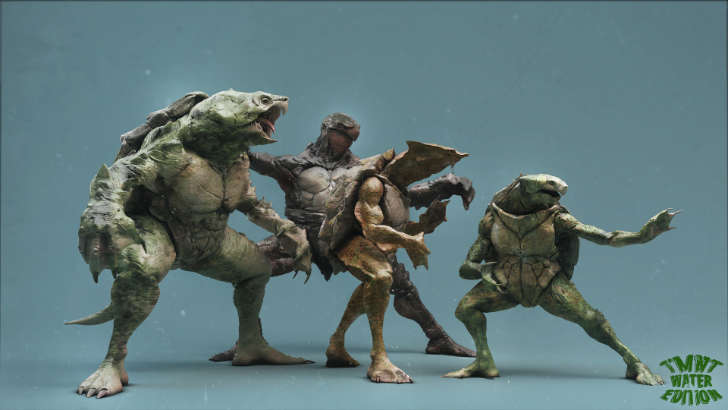 Hey guys!
It's been a very long time but I have decided to resurrect the featured artists! It's been way too long and from now I will do my best to have regular artist features because it's cool to be exposed to new artists and styles! I have also decided to focus outside of Quickposes or drawing community in general because there are a ton of artists out there that deserve the spotlight.
Today one of those artists is Mickael Lelièvre. He is a 3D sculptor from France and he has an absolutely amazing style and work ethic. We spoke a while ago about his art and life and whatnot. Enjoy!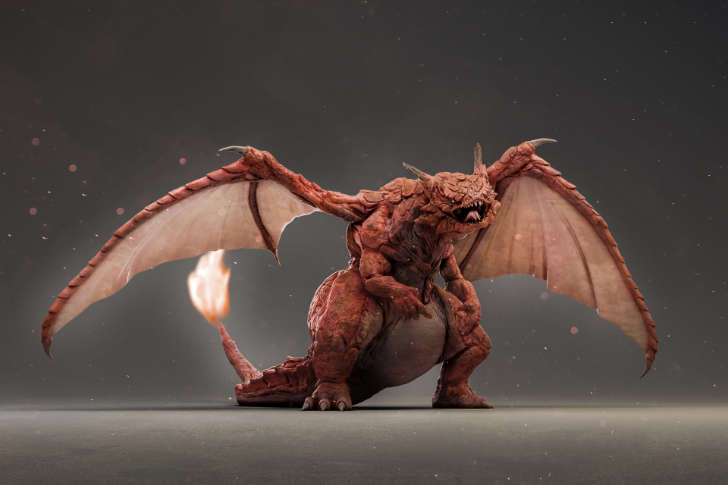 So let's begin with providing the people with a small backstory about your life so they get know you a bit. Where are you from, what do you do now and where are currently located.
I'm from Nantes, North West of France, and now I'm Senior Modeler at TAT Production in Toulouse in the South West of France.
How did you get first get into art, or what inspired you? Was it something you discovered early on as a child or it came later?
When I was a little boy I wanted to be a Car Designer and because of that I started to draw at a young age. I finished the first year of my master in Art and Design and then changed to 3d. I thought it was more creative in 3d, there was more character and creature work and I could use my imagination a lot more. I would say that I had always this creativity and I was looking for the best way to express it.
When did you develop your skills and end up transition into a professional artist and how did that go?
After school I tried to be a freelancer but it was really hard and I did a lot of architecture work, nothing really creative, but I found work at TAT Production in 2012 and started as a junior modeler. From then on I learned a lot of new skills using 3dsmax and Zbrush...and step by step I became a professionnal but I still learn every day.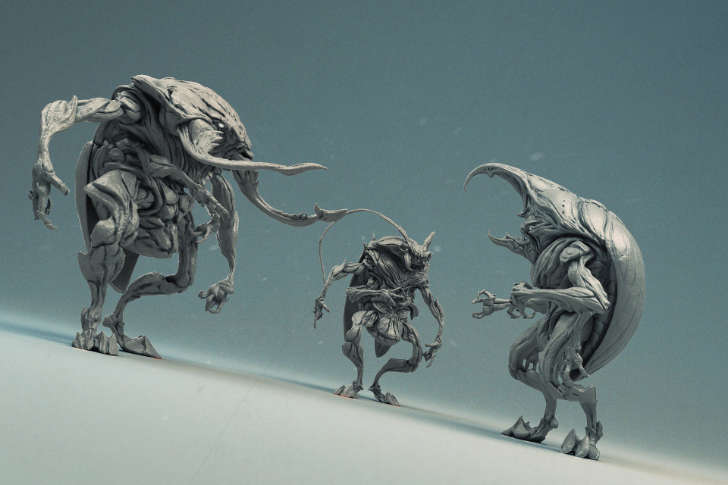 What are some things you underestimated about becoming a professional artists, or some things you didn't expect?
I didn't expect that my personal work would become so popular and have a lot of people following me and asking me advices and tips. So yeah, I didn't expect so much feedback and love ... ahah
Let's get into your style, process and creativity now. Where do you find the inspiration for your art pieces?
Mother nature!! Everything is there I mean, by observing your garden, or what you eat or even looking at some documentary about animals or space. I think curiosity is a thing to practice at the same level as your knowledge in your software...and I have to say other artists are also a source of inspiration.
After you get inspired, how do you start developing your idea? How is your creation process like?
I get some ideas here and there poping in my head, and write them down, sculpt it or sketch it. My problem is that I need to have a reminder to finish these ideas later. Also, when I'm sculpting the idea evolves during the process, I always play with the silhouette. Most of all I try to stop and go back to a different project after a while, that's why I am always doing multiple sculpts at the same time.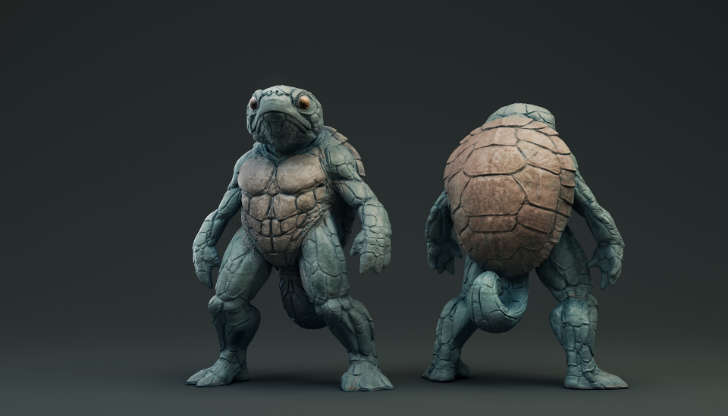 Your redesigns of the Teenage Mutant Ninja Turtles and Pokémon are becoming quite famous. How did those ideas start? How did you decide for the style you choose, what was the inspiration for that?
For the TMNT I was, like anyone of my age, a huge fan during my childhood...I thought about doing a fan art and by searching some species of turtle I found a sea turtle and thought that it would be great to see the TMNT in new shapes. Each one could be a different species, it's intresting because they mutated in a lab so it could be justified...anyway I started by doing a Leonardo inspired by a sea turtle and a leatherback. After a year I thought, ok let's do the rest. And as I said before, nature is awesome, each species of turtle has something different.
For pokemon it was a similar process, I thought about doing pokemon in my style and by looking at animal species and how I could make it "realistic" and a little "demonic", because after all we are talking about creatures fighting each other. It's a great exercise because sometime you need to look at mammals to make a reptile standing up, and sometimes you need to look at vegetation to complete an amphibian...etc Most importantly is that it's my vision that matters, my vision I had as a child and the one I remember now and how I can sculpt this feeling.
It's maybe too early but are you planning any other redesigns of franchises? Or are there franchises you would really love and try your own redesign once?
I'm thinking about a lot of things to redesign, it could be video games like Mario, final fantasy (chimera most of all), Metroid, shovel knight or it could be movies/animes like naruto, Dragon ball, Disney characters, some of these would be really interesting to redesign. I like to make my own concepts and create something from an idea so yeah I'll do more redesigns in the future for sure.
And as a parting gift for students, Do you have some wisdom to share with aspiring artists/students who want to get into the same field as you?
The most important thing to have is curiosity and patience. If you like what you do, If you like that feeling when you have something in your head, an idea, a creature, a scene...and you want to draw it, sculpt it, you just need to practice, being patient and practice your skills by love. I mean it's not an exercise, it's an excuse to produce what you like and what you feel. The thing is that you'll learn every single time you'll produce an artwork, and that's what is interesting. So yeah, patience because it doesn't come in few days but only after a while, and curiosity, because curiosity is the engine of your imagination, read, observe, invent, invent stories and characters...anything that could bring a universe in your hand and under your finger.
Alright that's it for now. be sure to check out Miackael on ArtStation!
Much love <3
~ Verx