Quickposes Art Competition Nr. 1: Essence of Childhood
03 / 11 / 2016
It's time to put all those hours of practice to the test
As you all must know by know, I am a HUGE fan of
The Wormworld Saga
and a few months ago I had the pleasure of talking to Daniel Lieske, the creator of
The Wormworld Saga
. I asked him if he would sponsor the very first art competition on Quickposes. As you can already guess, he loved the idea and he has agreed to donate some awesome prizes to the winners!
Theme
The theme of the competition is: "The essence of childhood"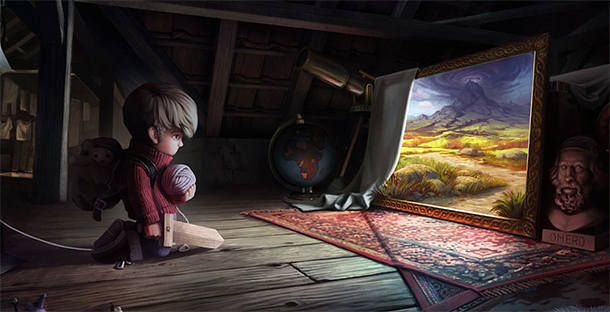 The painting "The journey begins" by Daniel Lieske in 2006 captures this theme beautifully! When I first saw this painting, it completely transported me back to my childhood and all those fantasies I had of being an adventurer!
You should definitely take a look a The Wormworld Saga story to experience this amazing feeling for yourself, but I strongly suggest you travel back in time to your own childhood and re-discover the beatiful, the imaginitive, or even the scary moments you had, and use this as your inspiration.
Winners will be selected by Daniel Lieske and announced within 7 days after submissions are closed. Creativity and originality are valued as much as technical ability so don't be discouraged if you don't consider yourself a "pro"!
After the competition is over the community will also be able to vote on their favourite entry and this will decide the community winner. The community winner will be awarded a different but still awesome prize!
Prizes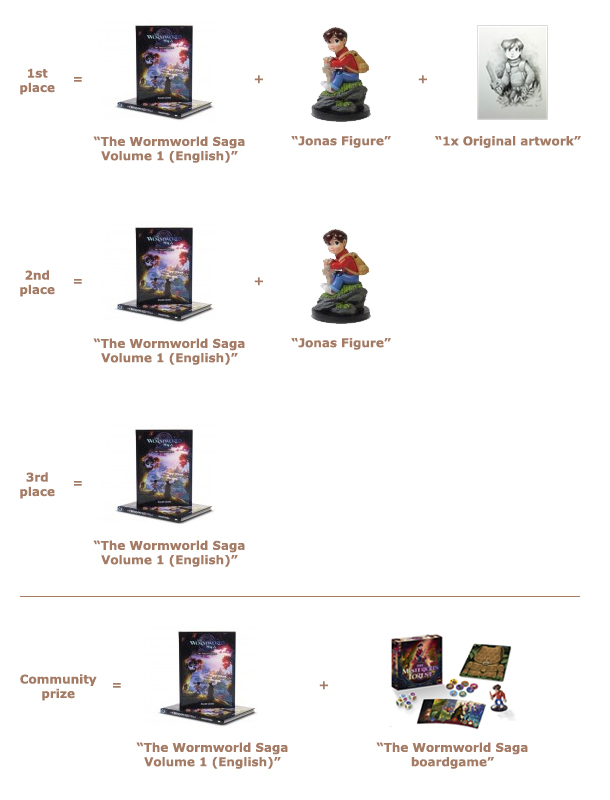 Me and Daniel are very excited to see what you guys will come up with!
Good luck to everyone and much love <3
~ Verx