New feature: Adding images to sets from the slider
05 / 08 / 2016
Something I cooked up in the kitchen recently
So this idea struck me a while ago, and I think it will really improve the end experience of a gesture drawing session. If you ever really liked a certain picture that popped in one of your sessions, but you couldn't find it in the library afterwards, then fear no more. From now on at the end of a drawing session you will be able to directly add the images that showed up to one of your custom sets. You will also be able to create sets on the fly if you want.
Another handy feature is that you will also see a list under the image of the sets that it currently belongs to.
Take a look at this screenshot to see where the new controls are located and to understand what I am trying to explain.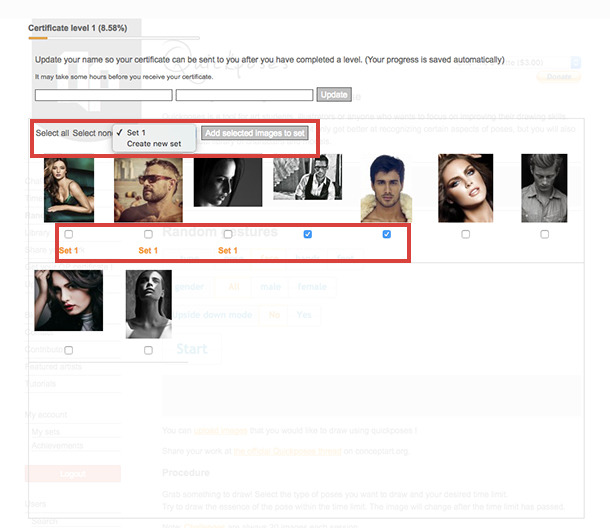 I hope you guys like it!
Much love <3