Certificate level 3 is here!
24 / 06 / 2016
Got my design groove back.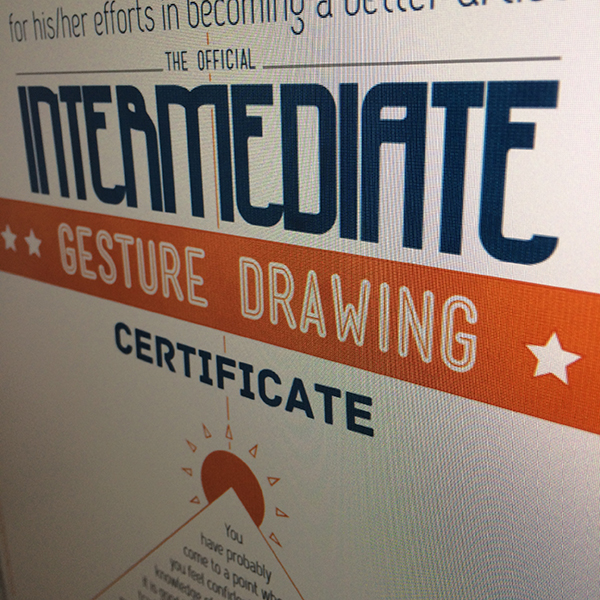 I know it's been a while but I haven't been sitting still. I have been silently working on the design for the level 3 certificate and it is finally finished! I had a few sketches lying around with ideas but I just couldn't find the inspiration to finish the design for so long. I will try to design the level 4 certificate a bit faster now I am kind of back in the design mode. For those who already reached level 3 you will start receiving your certificate from tomorrow.
Other noteworthy updates that have happened during the last few months:
Improved streak progressbar so you can see what your xp limit is for the day.
The international gesture drawing day achievement for 2016 has been added to your achievements page. For those who missed it, you will have an opportunity to participate next year and earn the 2017 achievement!
The images in the poses overview list at the end of a practice session will now open in a modal box instead of a new tab
Re-organized and cleaned up the main menu a bit.
Removed the recently approved user uploads page because it does not get updated anymore because I changed the way I handle user uploads.
Hope you guys like the updates and the new certificate!
Much love <3
~ Verx